Hello!
I am excited to update you on the latest news for 2022!
Back in 2007 in Mattituck NY, the Nature Maiden® brand was launched and consisted of numerous bath and body products which included lip balms, body sprays, skin creams, lotion bars, soy candles, herbal insect sprays, salves and over fifty varieties of soap. My products were popular, especially at fairs, and I even got a celebrity review! After our much anticipated relocation to Hoosick Falls NY in late 2020, I made the decision to focus on select products and pursue my long held passion to become a grower, while finding a way to combine both.

Plants have been a passion of mine since I was a young girl. Educated in Horticulture, I've worked in both the retail and wholesale greenhouse settings, at florists, and I've also designed and installed residential and commercial gardens. In 2022 I received my license from New York state to be a grower. Having the opportunity to now follow my dream, I will start by offering Culinary Herb Plants and select Perennials for sale starting in Spring 2023.

I'll also be restocking my popular all natural Insect Repellents, Candles and Herbal Soaps in my online Gift Shop. All products, whether plants or soap, candles or herbs, are all made by me, with my two hands, and with love just for you! Come grow with me as I take this new and exciting journey into a long awaited direction!
Please note: The nursery is not open to the public. We will ship plants, per the shipping schedule. Refer to our Shipping schedule for more information.

Thanks for visiting and have a great day!
Connie McCaffery, Owner
Nestled in the beautiful rolling hills of Hoosick Falls, N.Y.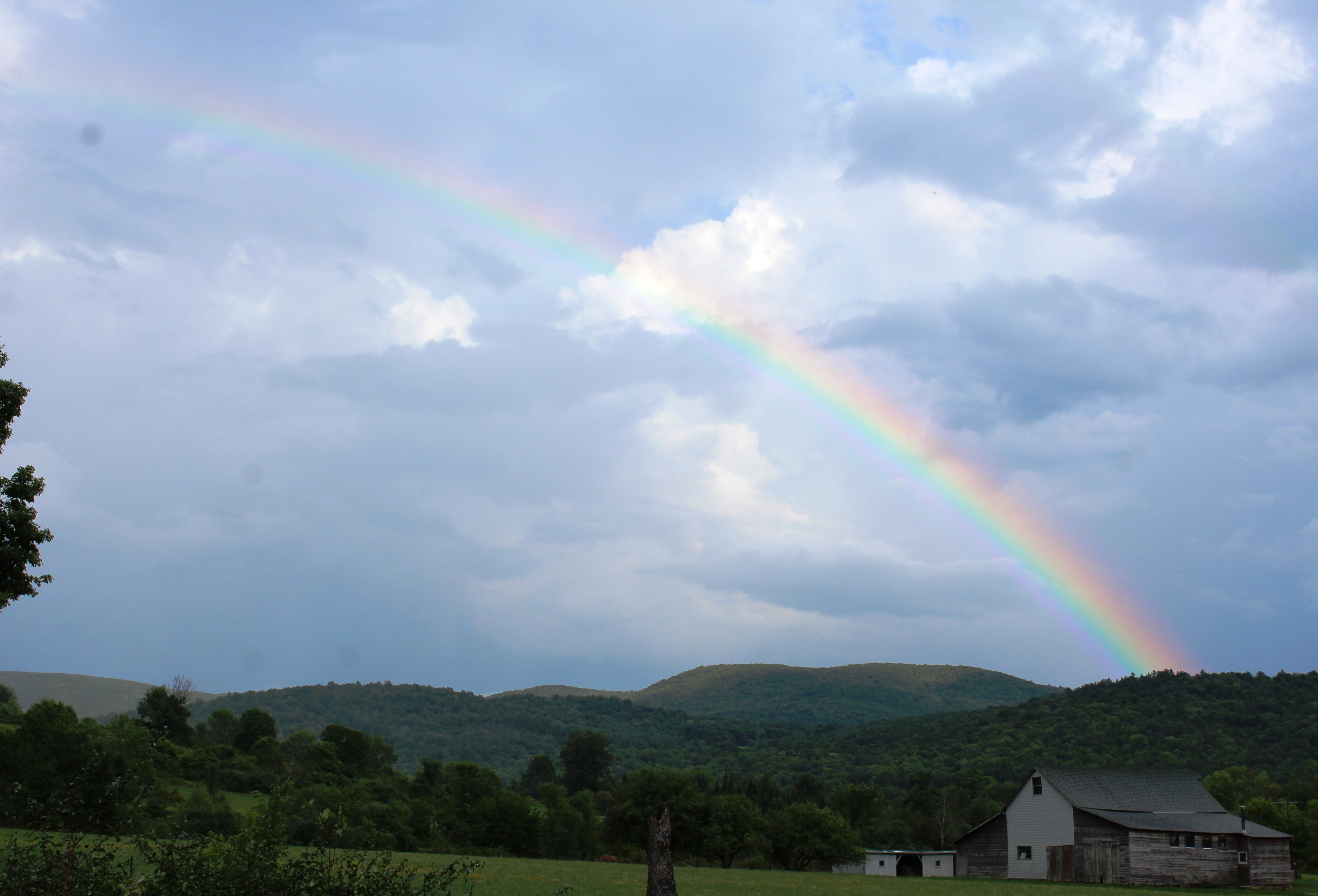 After the thunderstorm August 6, 2022